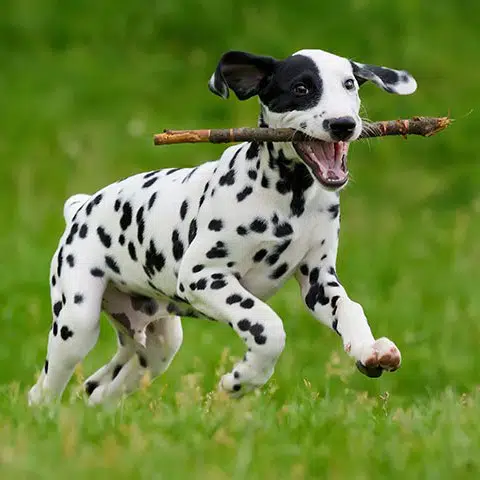 Breed: Dalmatian
Group: Non-Sporting
Height: 19-23"
Weight: 45-70 lbs
HypoAllergenic: no
Coat: Smooth and Short
Activity:
With Children:
With Animals:
Grooming:
Guard:
Trainability:
DALMATIAN PUPPIES FOR SALE
Our Dalmatian puppies for sale are energetic and will be the best pet with good positive training to hone the energy from becoming mischievous behavior.
Dalmatians make great walking, jogging or bicycling companions.
Physical and mental exercise are an important part of their daily routine.