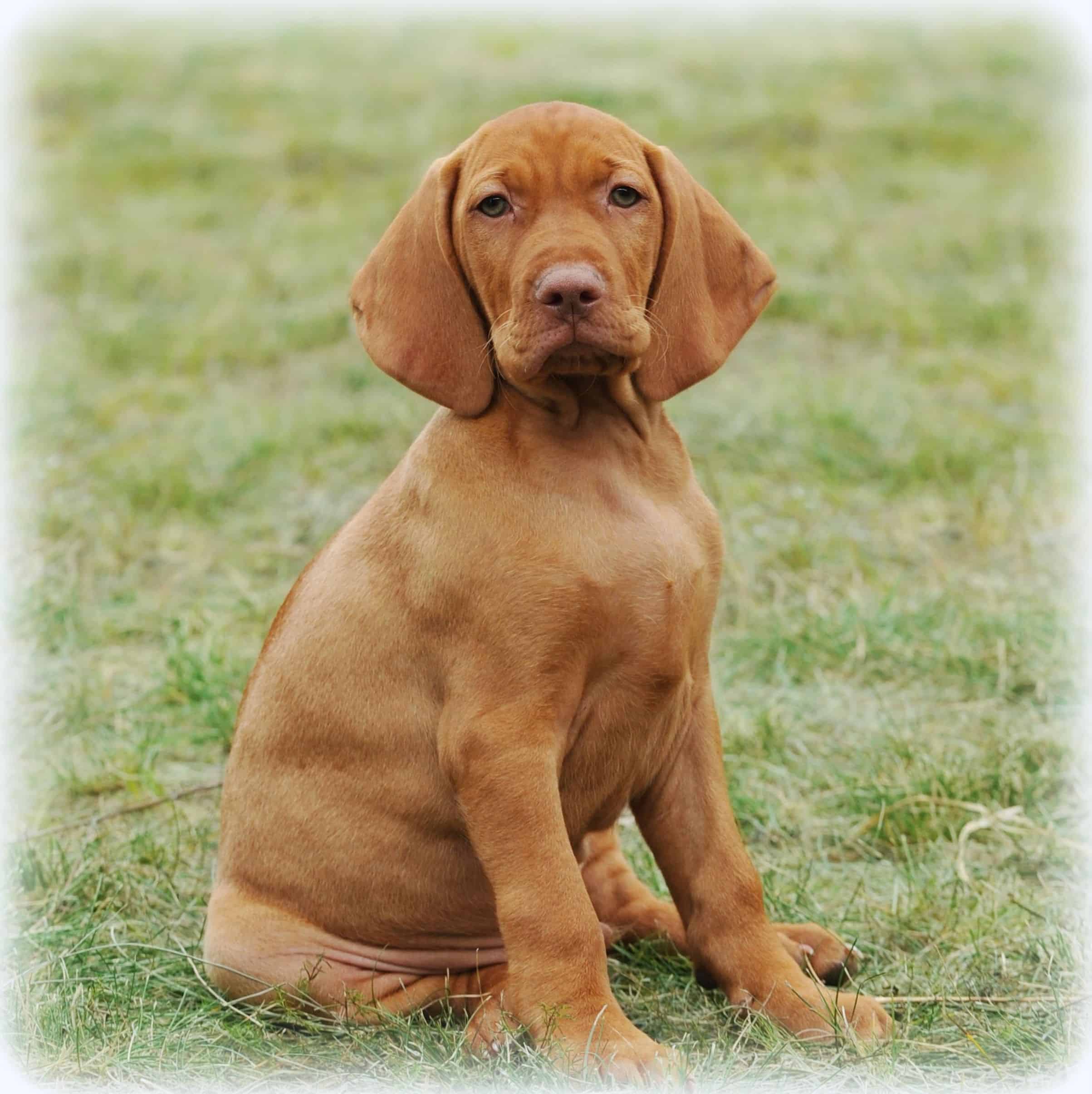 Breed: Vizsla
Group: Sporting
Height: 21-24"
Weight: 44-60 lbs
HypoAllergenic: No
Coat: Short, Sleek, Single Coat
Activity:
With Children:
With Animals:
Grooming:
Guard:
Trainability:
VIZSLA PUPPIES FOR SALE
Here are our Vizsla puppies for sale. Vizsla have a beautiful rust colored and sleek short coat. They are agile, lean and light-footed, very energetic, and love the outdoors.  They are very intelligent and respond best to early, consistent and positive obedience training. They are great hunters and are capable of retrieving before 1 year old with proper training. Vizsla love to be with their owners and don't enjoy spending time alone. They love mental and physical exercise!