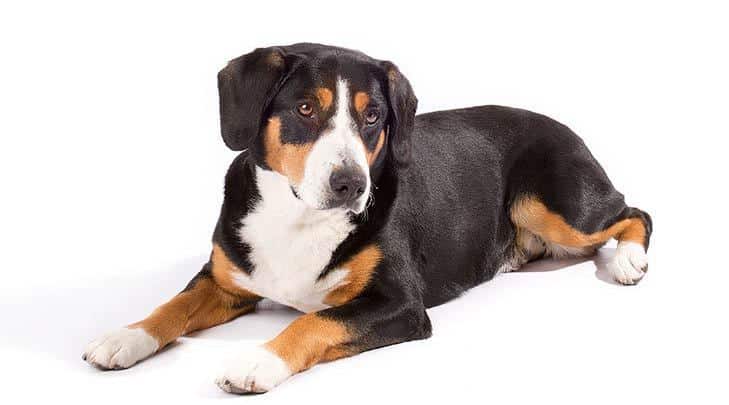 Breed: Entlebucher Mountain Dog
Group: Herding
Height: 16-21"
Weight: 50-65 lbs
HypoAllergenic: No
Coat: Dense, Short, Smooth
ENTLEBUCHER MOUNTAIN DOG PUPPIES FOR SALE
Our Entlebucher (ENT-leh-boo-cur) Mountain Dogs (or sometimes referred to as the Entlebucher Cattle Dog) are spirited, energetic, rugged and athletic. They have a long body and short sturdy legs and are quite attractive with their tricolored black, white and tan coat!
The name Entlebucher originates from the valley of the river Entlebuch in Switzerland.
Swiss dairy farming and the need for herding cows to pasture up on the mountains resulted in several swiss herding breeds one of which is the Entlebucher Mountain Dog.
The Entlebucher's love of work earned it the nickname "der Lachen Hunden (the Laughing Dog).