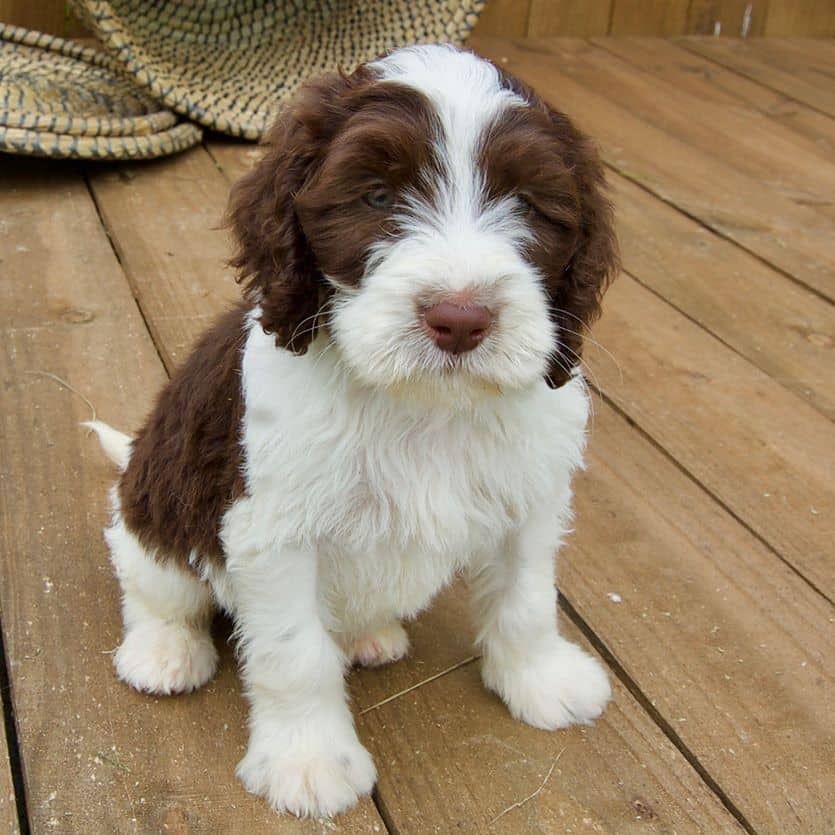 Breed: Springerdoodle
Group: Designer/Hybrid
Height: 16-24"
Weight: 30-60 lbs
HypoAllergenic: yes
Coat: Soft, Med/Long, Thick/Double Layer
SPRINGERDOODLE PUPPIES FOR SALE
Springerdoodle Puppies are a medium sized dog.. They are a hybrid of the English Springer Spaniel and the Poodle.
The Springerdoodle may carry any variety of characteristics of either of the parent dogs, one example is size with this factor depending largely on whether the Poodle is mini or standard in size.
Springerdoodles are sometimes referred to as Springerpoo or Sproodles. They are sociable, loyal and love people, they are very trainable and intelligent.