Rootbeer – ICA
$1,700.00
Out of stock
Gender: Male
Age: 7 Weeks
Date of Birth: August 1, 2023
Date Available: September 26, 2023
Breeder Info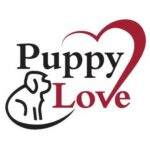 Name: Puppy Love
Location: Narvon, PA 17555
Phone: 610-750-2427
Phone 2: 610-286-6866

Included with Rootbeer – ICA
1 Year Health Guarantee
Veterinary Health Exam Certificate
Immunization and Deworm
Dew Claws Removed
Micro-chipped
Shipping Available
Collar
Leash
Toy
A bag of their own food
A Blanket
About Rootbeer – ICA
Share The Excitement!
We are thrilled to share the news! Our Mini Bernedoodle, Karla, gave birth to a beautiful litter of babies. The daddy is the magnificent Mini Bernedoodle, Muffin. The litter features exceptional markings with the striking looks and fun-loving personality of both Karla & Muffin. Expected adult weight will vary from approximately 18-35 pounds.
Both Muffin and Karla are genetic health tested cleared.
We are making reservations for adoptions, and currently still have several adoptions available. All PuppyLove "fur babies" will have Gold Package Training Program completed before full adoption will be given. Expected full adoption is from 8-10 weeks of age.
Gold Package Training Program includes:
· Early socialization
· Outdoor and indoor playtime
· Basic leash training
· Basic crate Training
· Basic potty training
Individual puppies will have:
· ICA registration
· Animal Genetics genetic health tested parents
· Micro-chipped for security
· Written vet check
· Vaccinations and de-wormer
· 1-year genetic health guarantee
· Bag of Royal Canine food
· Dew claws removed
· PuppyLove collar
· PuppyLove leash
· Personal snuggle blanket
· Snuggle toy with "Mama's heartbeat" sound
Doodles are desired for their low shedding and hypoallergenic tendencies.
Call, Text or Email Joel at Puppy Love for more information about this puppy!
Delivery Options are Available
Rootbeer – ICA's Parents
Mother
Name: Karla
Breed: Micro Mini Bernedoodle
F1b
12 pounds
Genetic Health Tested=cleared
Father
Name: Muffin
Breed: Mini Bernedoodle
F2b
35 pounds
Genetic Health Tested=cleared